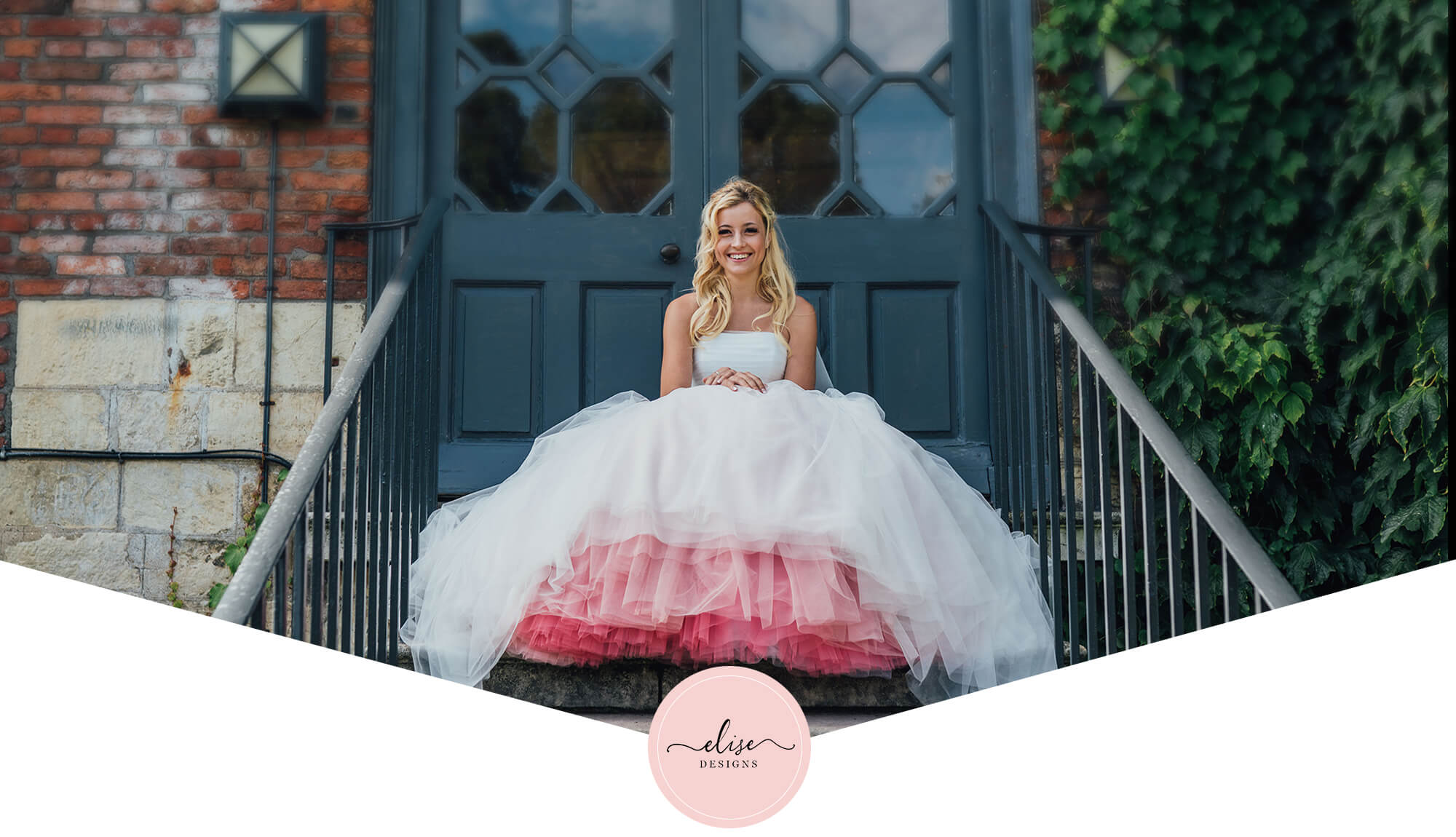 Bridesmaids & Flower Girls
Bridesmaid
Bridesmaids are the support beams for the brides on their special wedding day. They are there to help ensure that everything runs smoothly and that the Bride has everything she need for her big day. So, it is only appropriate they do this whilst dressed to the nines.
However, not all bridesmaids come in the same shape, size and suit the same dress style – this is where bespoke dresses should definitely be considered.
When you choose to get bespoke bridesmaid dresses made, we can ensure that all bridesmaids have a dress that suits and complements their figure, ensuring they are happy and comfortable on the day, whilst ensuring they all match and complement the wedding party as a whole for those all important pictures.
Are all of your bridesmaids vastly different heights and sizes?
Do you have a bridesmaid who is in between wearing a flower girl dress and a bridesmaid dress?
Do you want to have different styles of dresses whilst ensuring the same fabric and colour throughout them all?
Perhaps you want your bridesmaids personality to come through and they each have their own unique colour but the style and fabric is the same?
The options available are endless and with so many factors to take into account, especially when you may have a big wedding party with lots of opinions and sizes and shapes, a bespoke bridesmaid collection is certainly the answer to ensure everyone is happy, comfortable and you get the most amazing pictures to remember your special wedding day.
Each bridesmaid dress is made using our Elise Designs bespoke philosophy in that each is hand made from start to finish using individual measurements and being able to fully immerse in the Elise Designs experience as well.
Prices start from £200 per dress, typically ranging between £250-£350 each depending on the fabric and style chosen.
Note: we also offer a post wedding/event service whereby we can make adjustments to the dress and turn it into a cocktail dress or something so that it can be used more often rather than just the day itself – please contact us to enquire about this service.
Flower Girls
Similar to bridesmaids, not all flower girls are the same size, shape and age and by getting a bespoke flower girl dress made will ensure that we are able to take all factors into account so no compromises are made on making them look as adorable as possible.
You may want a flower girl dress to be in the same style and fabric as the bridesmaid dresses but they are too small for the smallest bridesmaid dress size, so you want something replicating for them.
If your daughter is a flower girl on your special wedding day then you may want the flower girl dress made out of the same fabric/laces as your wedding dress so that they feel equally as apart of the special day.
The prices for our flower girl dresses start from £100 with the price varying depending on the size of the child, fabric, and style chosen. Each flower girl dress is made to measure and fully bespoke benefitting from our Elise Designs experience that is at the heart of every dress we make.
So If you are interested in finding out more about our Elise Designs bridesmaid or flower girl dresses then contact us today to either find out more information over the phone or arrange to book an appointment to discuss what you're looking for and see some of our samples in our studio first hand.