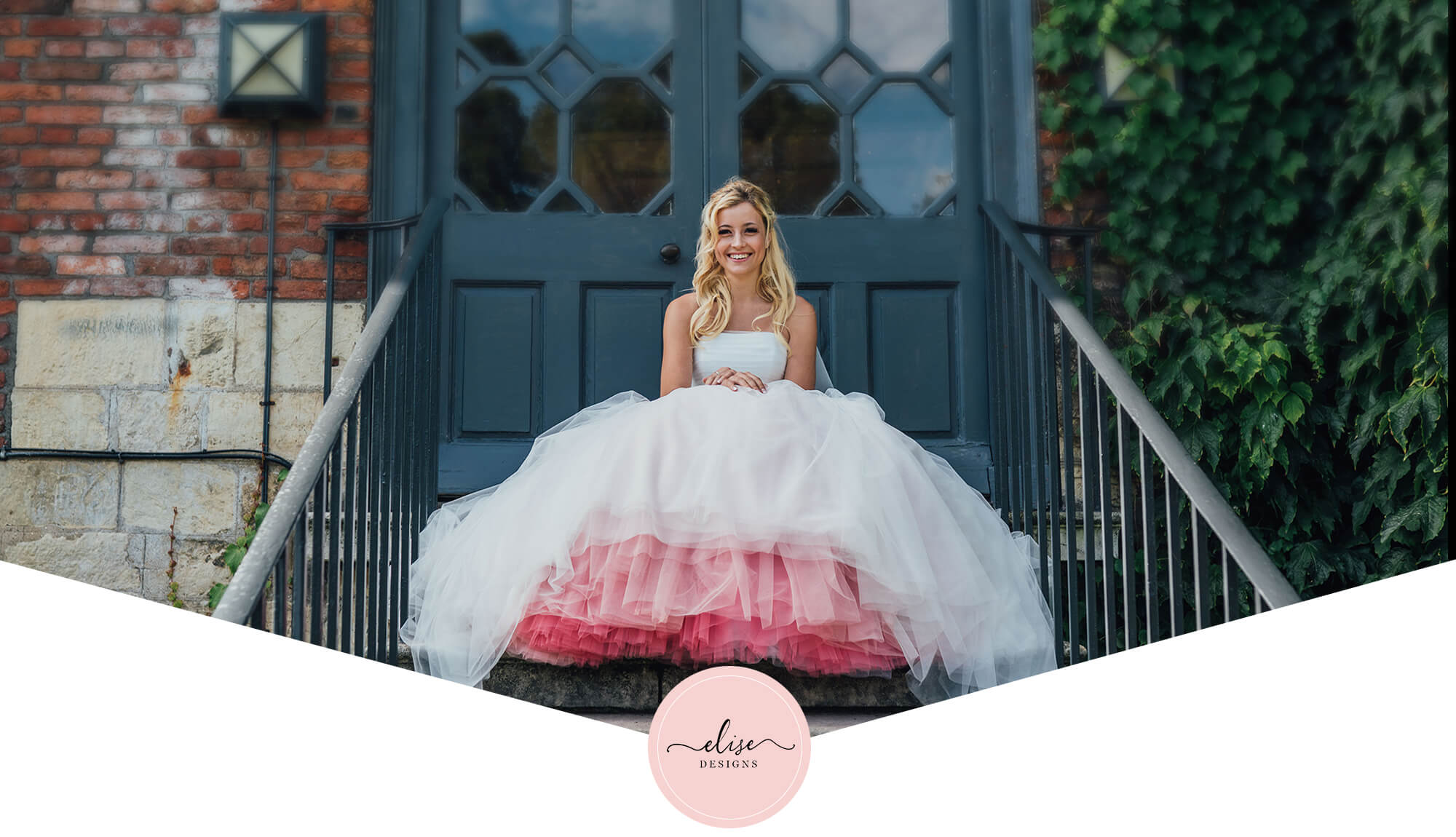 Mother of the Bride & Groom
Much like the bride on the special wedding day, the mother of the happy bride and groom also get a lot of attention on the day and it is for this reason that getting a bespoke, made to measure dress or outfit is all the more appropriate. 
Not only can you be made to feel equally as special and glamorous on the day, but you can have confidence knowing that no one will be wearing the same dress as yourself – something we know many mothers fear happening. The feedback we get from the vast majority of our Mother of the Bride/Groom clients is that there is little choice out there and what there is can sometimes feel a bit old and dated. 
Hence, we're able to not only make you feel special and unique but also stylish, modern and glamorous as you support your loved ones walking down the aisle on their special day. 
At Elise Designs we offer our Mothers something different from the typical dress and bolero jacket combination. We bring in the modern styles of the latest seasons as well as aspects of future trends to ensure that you are getting exactly what you want. If it is sleeves to ensure your arms are covered or a particular cut or shape of a dress that you know suits both your figure and personality, then we will bring it to life. 
Similarly, if you have a favourite dress that you would love to have replicated or tweaked then bring it in and we will see what we can do and which fabrics would be suitable. 
All our Mothers of the Bride or Groom will go through the same experience that our brides go through when having a dress created. So if you are struggling to find that amazing dress for a wedding or special event, then get in contact with us today to arrange a consultation and we can explore your ideas and thoughts. 
As each dress is made using our bespoke philosophy, exact prices for Mother of the Bride or Mother of the Groom dresses will be given on consultation. However, prices do start from £400, ranging up to around £1,000 depending on the size of the dress, the fabric chosen, and detailing required.